China's economic activity slides as Covid lockdowns hit growth – business live | Business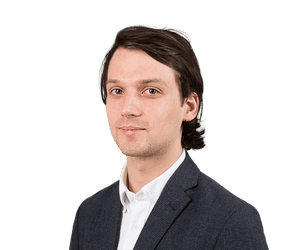 Jasper Jolly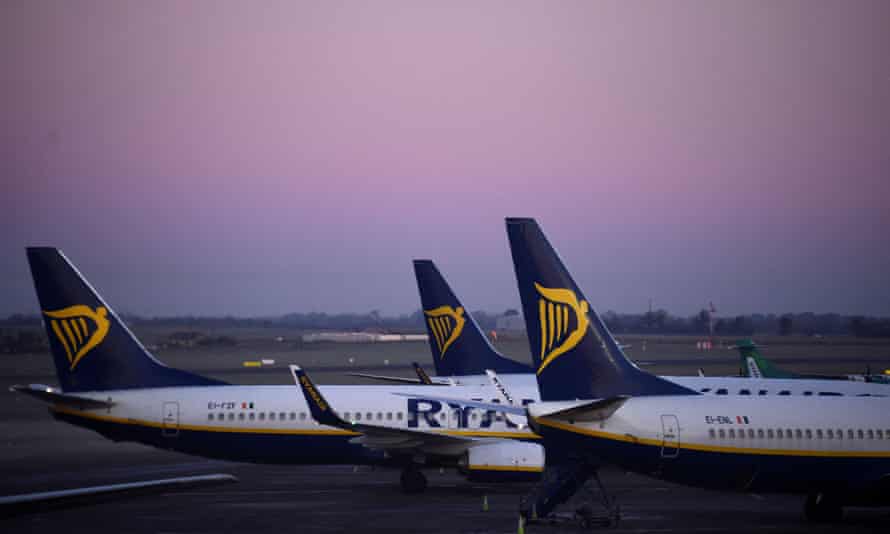 Ryanair has warned of a "fragile" recovery in airline passenger numbers after Russia's invasion of Ukraine and the Omicron coronavirus variant pushed it to a €355m loss for the financial year.
The Irish airline would aim for a "return to reasonable profitability" over the financial year to March 2023, it said on Monday, after it lost €1.4bn (£1.2bn) during the first two pandemic-affected financial years.
Airlines have been hanging on for the return of passengers following two years of travel restrictions.
There were high hopes for significant earnings in the 2022 summer holiday season after many countries lifted bans on tourism, but the knock-on effects of Russia's invasion of Ukraine plus staffing difficulties have clouded airlines' prospects.
Michael O'Leary, the Ryanair chief executive, said "we hope to return to reasonable profitability" in the coming year and highlighted "pent-up demand" despite uncertainty. The "recovery is strong but can be fragile", he said.
"With luck we'll have a strong summer."
Here's the full story:
Ofgem proposes more frequent price cap changes
UK energy regulator Ofgem has outlined plans that, if implemented, would see the price cap on bills in Great Britain changed twice as often.
Ofgem is proposing that the energy price cap, the mechanism that determines gas and electricity bills for 22 million households, could soon be reviewed every three months, rather than six as it is currently.
This would let bills adjust faster to changes in wholesale prices, the regulator argues, and reduce the risk of further supplier failures — after around 30 energy suppliers collapsed since the start of last year.
The cap rose by 54% in April, to £1,971 per year for an average bill, and could jump to around £2,900 in October.
Ofgem argues that a more frequent cap change means savings would be passed on faster to customers when wholesale gas prices fall. But, it would also allow energy suppliers to pass on rising prices sooner, rather than run at a loss for many months.
Ofgem chief executive Jonathan Brearley told Sky News it would also mean that bills could go up quicker, but they would also fall more rapidly in reaction to wholesale price shifts.
"I remember back in the 2010s when people saw their prices go up and were waiting and wondering why prices didn't come down equally quickly.

"The good thing about the price cap is that we will make sure it only reflects costs, and therefore it only reflects what you need to pay for your energy."
Brearley warned that October is likely to bring more pain to households:
"With the Russian invasion of Ukraine, we are seeing a sustained increase, a further increase, in gas prices. So, the difficult news I have is that it is likely in October that prices will go up again."
Myron Jobson, senior personal finance analyst at interactive investor, warns more regular price increases would worry strugging consumers:
"Adjusting the cap more regularly in the current high and rising inflation environment means energy bills will go up more frequently, which could spell disaster for households already struggling to stay financially afloat.

With the cost of seemingly everything else also on the up, more regular price rises will be a worry for many.

"However, smaller but more frequent price changes would be more palatable than less frequent but sharp price hikes for many consumers as it provides greater consistency. It is easier to budget for smaller price hikes than larger ones.

"A more regular review of the energy price cap would mean that prices would come down as quickly as they go up. However, high inflation means the latter will be a reality for some time. As such, it is important to regularly review your spending habits to ensure that you are living with within your means and plan ahead to avoid money worries in future.
In Germany, manufacturers are wrestling with an unprecedented backlog of orders, as supply bottlenecks continue to hit the sector.
The Munich-based ifo institute reports that the order backlog among Germany's manufacturers is currently at a record high. Even if no new orders came in, production could continue for 4.5 months.
Timo Wollmershäuser, Head of Forecasts at ifo, explains:
"The order backlog reflects both the high demand for German industrial goods over the past few months, and the difficulties companies are having processing existing orders promptly due to the shortage of key intermediate products and raw materials."
Greggs: cost pressures increase as sales lag in big cities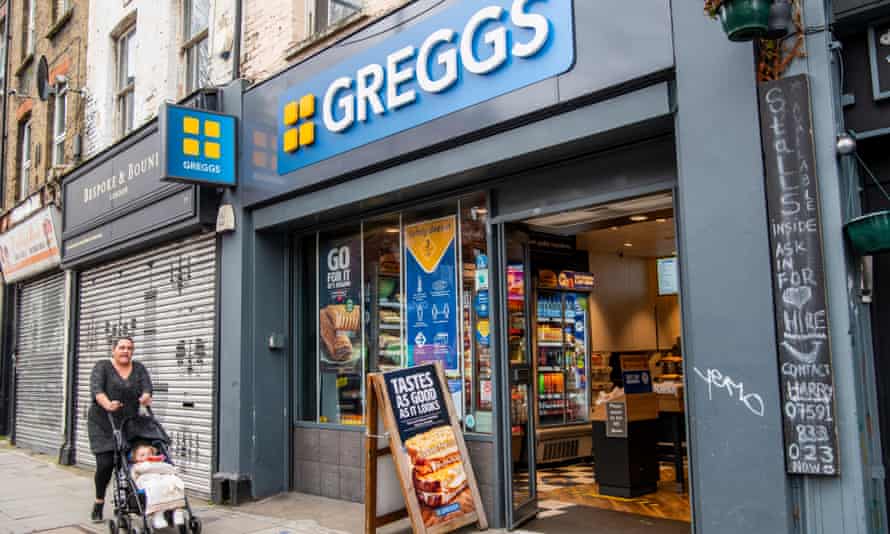 In the UK, food-to-go baking chain Greggs says sales in big cities and office locations lagging behind its other stores, as cost pressures rise.
In a trading update, Greggs reported that like-for-like sales in company-managed shops are up 27.4% so far this year, partly due to trading restrictions on shops a year ago, and 15.8% over the last 10 weeks.
Sales at transport locations have shown a marked increase in activity in recent weeks. However, demand at larger cities and in office locations is slower than at other outlets, with some office workers still working from home part of the week.
Greggs reports that:
Sales of hot food and snacks are showing particularly strong growth, with chicken goujons and potato wedges proving popular.
Greggs also warns that "market-wide cost pressures" have been increasing (such as rising energy costs and raw ingredients such as wheat and oil), and also expects consumer incomes to come under pressure in the second half of the year as inflation keeps rising.
We will continue to work to mitigate the impact of cost pressures whilst protecting Greggs' reputation for exceptional value.
Greggs could face a shareholder revolt later this week, with two respected investor advisory groups unhappy about its high pay packets for executives:
George Magnus, an associate at Oxford University's China Centre, says layoffs in the property and tech sector are pushing unemployment up in China:
Stocks have opened lower in London, as China's April slowdown added to concerns about the economic outlook.
The FTSE 100 index of blue-chip shares has dropped 50 points, or 0.7%, to 7368 points.
Equipment rental firm Ashtead (-2.7%) and packaging group Smurfit Kappa (-2.4%) are among the top fallers, along with engineering group Rolls-Royce (-2.5%) and airline group IAG (-2.2%).
European markets are also lower, with Germany's DAX index down 0.5% and France's CAC down 0.8%.
China April property sales tumble
China's property sales fell sharply in April too, as Covid-19 lockdowns hit demand.
Reuters has the details:
Property sales by value in April slumped 46.6% from a year earlier, the biggest drop since August 2006, and sharply widening from the 26.17% fall in March, according to Reuters calculations based on data from the National Bureau of Statistics (NBS) released on Monday.

Property sales in January-April by value fell 29.5% year-on-year, compared with a 22.7% decline in the first three months.
China's property sector has been strugging with a liquidity crisis, after Beijing brought in rules to rein in property developers' debt. That has been exacerbated by strict lockdown measures to combat Covid-19 outbreaks.
Last week, Chinese property developer Sunac became the latest company in the sector to default on a bond payment, in a real estate crisis that began at indebted property group Evergrande.
China slowdown: What the experts say
China's slowdown in April will reinforce global growth concerns, warns Lee Hardman of MUFG bank:
Economic weakness was widespread in April as retail sales contracted by an annual rate of -11.1%, industrial production by -2.9% and property investment by -2.7% on a year to date basis.

The latest data clearly highlights the economic damage inflected by the government's continued commitment to their zero-COVID strategy. It will encourage further downgrades to forecasts for economic growth in Q2 and for this year as a whole. The current Bloomberg consensus forecast is for annual GDP growth to slow from 4.8% in Q1 to 4.0% which now appears too optimistic.

The longer the COVID restrictions remain in place the greater the downside risks to growth for the year as whole and the current Bloomberg consensus forecast for growth of 4.8% in 2022.
Tommy Wu, lead China economist at Oxford Economics, said lockdowns are 'severely' affectin China's supply chains:
"The prolonged Shanghai lockdown and its ripple effect through China, as well as logistics delays resulting from highway controls… have severely affected domestic supply chains,"
China's disappointing economic numbers have buffeted economic sentiment further, reports Naeem Aslam, analyst at Avatade:
Clearly, it is China's zero-tolerance policy that is causing the industrial output and consumer spending to break down, and currently, they are sitting at their worst level since the pandemic began.

The data has made traders anxious about the global economic outlook. The general trend is likely to prevail in the market, which is that the dollar index continues to act as a safe haven, Treasuries will soar, and oil prices may move further lower; this shows that this week could be another week of weakness for the global equity markets.
Fu Linghui, spokesperson for the National Bureau of Statistics, told reporters that China's economy took a hit from the rise in Covid-19 cases in April.
But Fu added that the impact will be "short-lived", and that the economy will recover.
"The fundamentals of the Chinese economy remain unchanged. The overall trends of economic transformation and upgrading and high-quality development remain unchanged.

"There are many favorable conditions for stabilizing the economy and achieving the expected development goals.
Introduction: China's economic activity slides as Covid lockdowns hit growth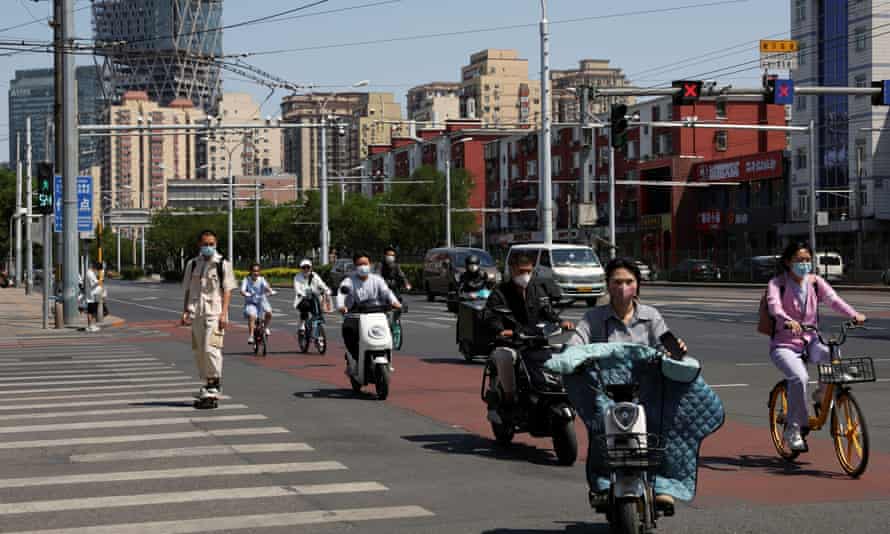 Good morning, and welcome to our rolling coverage of business, the world economy and the financial markets.
China economic slowdown has accelerated as Covid-19 lockdowns hit its factory sector hard, consumers slashed their spending, and unemployment rose.
Retail sales and factory output both plunged at the fastest rate since early in the pandemic, with analysts warning of no quick recovery.
Retail sales fell by 11.1% in April from a year ago, almost twice as bad as the 6.1% fall expected by economists. It is the biggest slump since March 2020, in the first wave of Covid, with many consumers either under restrictions, or worried about the economic outlook.
Industrial production dropped by 2.9% in April, year-on-year, dashing hopes of a rise of 0.4%. That's the biggest fall since early 2020, as the 'zero covid' strategy forced factories to suspend operations and disrupted supply chains.
China's labour market took a hit too, with the nationwide jobless rate rising to 6.1% in April, up from 5.8%. That's the highest rate since February 2020.
The data shows the rising economic cost from the tough restrictions brought into quash outbreaks of the pandemic, such as lockdowns in Shanghai, and mass testing and quarantine centres in Beijing, where some businesses such as gyms, malls, and cinemas were closed in its largest district.
Alicia García-Herrero, chief Asia Pacific economist at Natixis in Hong, told Al Jazeera that ""The data might be only the start of the recession".
"Given the continuation of the COVID restrictions in May, the data will not be good in this month as well.

We shall expect more rescue policies to support private and small enterprises, which are important hubs for employment, as unemployment increased to 6.1% in April."
The slowdown will add to concerns that the world economy could be weakening.
Last night, former Goldman Sachs chief executive Lloyd Blankfein warned there was a "very, very high risk" that the US economy was heading towards a recession.
Blankfein, now Goldman's Senior Chairman, told CBS News' "Face the Nation" that companies and consumers should prepare for a recession as the Federal Reserve lifts interest rates to tackle inflation, but added that it's not 'baked in the cake' yet.
"If I were running a big company, I would be very prepared for it,.

If I was a consumer, I'd be prepared for it."
European stock markets are set to open a little lower, having ended last week with a strong rally. But despite that bounce, global stocks sank for a sixth consecutive week, the longest losing streak since the middle of 2008.
Also coming up today
The European Commission is set to cut its prediction for 2022 euro-area growth and almost double its estimate for inflation, when it releases its latest economic forecasts today.
Draft documents seen by Bloomberg and the FT show that the eurozone is seen growing by 2.7% this year, and 2.3% next year, down from 4% and 2.7% forecast in February.
Inflation is expected to rise over 6%, as consumers and businesses are hit by the energy crisis following the Ukraine war.
Bank of England governor Andrew Bailey faces a grilling over the UK's surge in inflation, when he appears before the Treasury Committee.
Conservative MPs are expected to criticise Bailey's handling of inflation, which is expected to hit 10% later this year.
One cabinet minister has told the Telegraph that the Bank has been failing to "get things right", with another saying government figures were "questioning its independence".
The agenda
10am BST: European Commission publishes Spring Forecasts
3.15pm BST: Treasury committee hearing with the Bank of England