Using technology to share history | News
A trio of Russell-McDowell Intermediate School students are about to complete a project that will help inform visitors to the Greenup County War Memorial.
Zaina Razak, Xander Everman and Jimmylee Mullins worked throughout the year to create webpages for each piece of equipment and exhibit at the memorial. The final pieces of the project will be installed this month.
Razak shares that students sometimes approach the memorial on their way home from field trips. The equipment is interesting to look at, but they want to know more.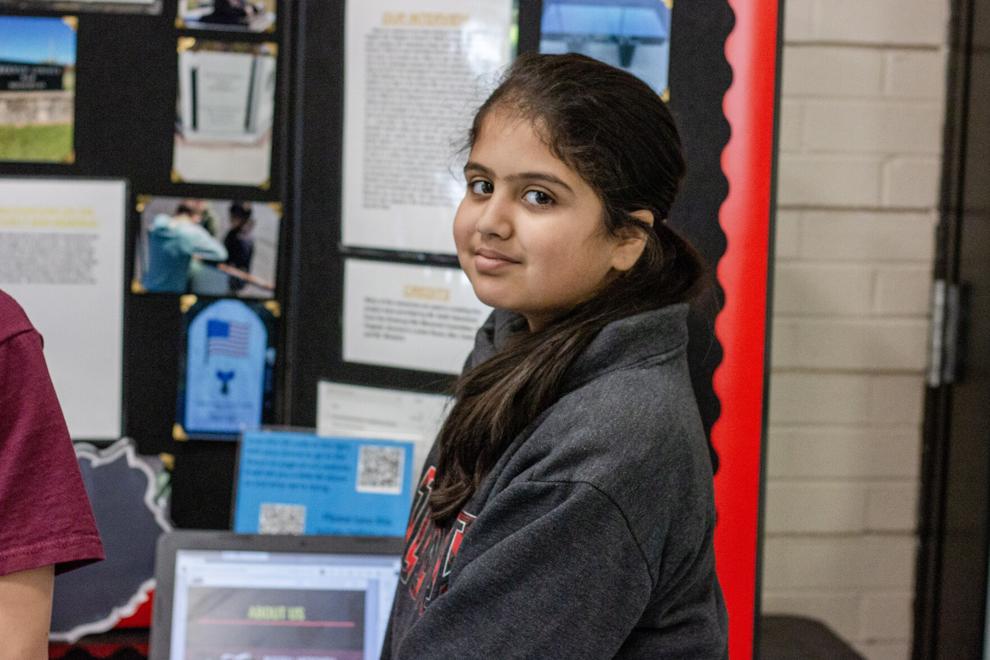 "We talked to the kids and other teachers … about how it would be nice if there was something to let people know a little more about these pieces of equipment or the a little more about what they are looking at, "said RMIS coach and STLP coach Shane Jordan.
The idea was not only successfully implemented, but award-winning.
Students are working on the STLP project at their school. STLP (student technology leadership program) is a statewide program that empowers students to solve community problems using technology.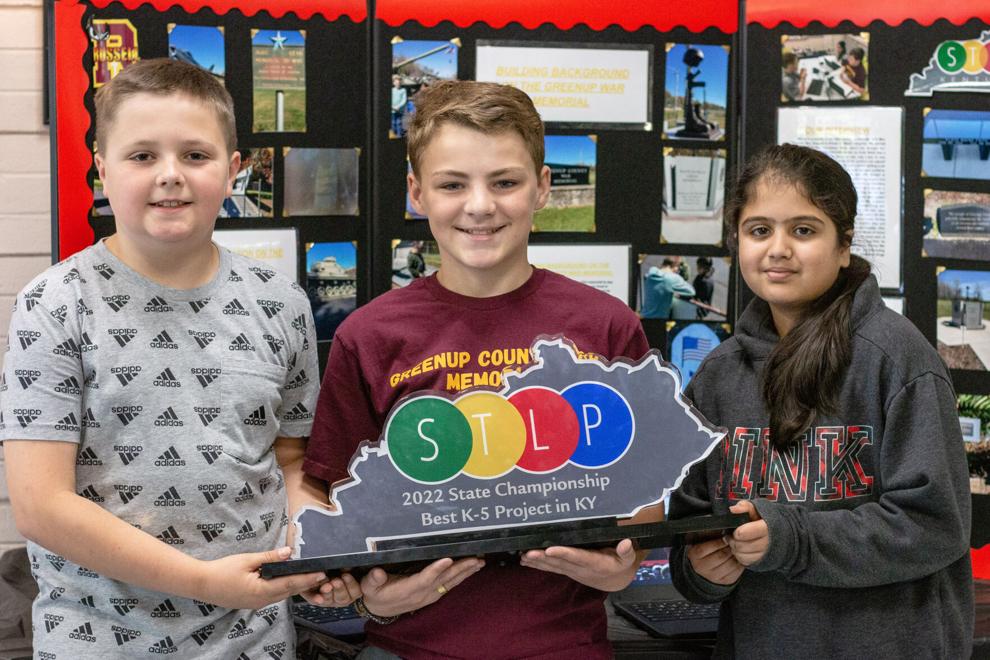 "That's why I don't know when (a piece of equipment) was used or what date it was used or maybe there was a famous attack or fight that was used," Everman said. "What happened to Howitzer … it was used in the D-Day war. So that's an important part."
Everman went on, sharing his knowledge of the Howitzer and it was important because of its use during World War II, specifically in Normandy, France.
"That was the most important (fight) because that's where they basically lead them to victory," Everman said.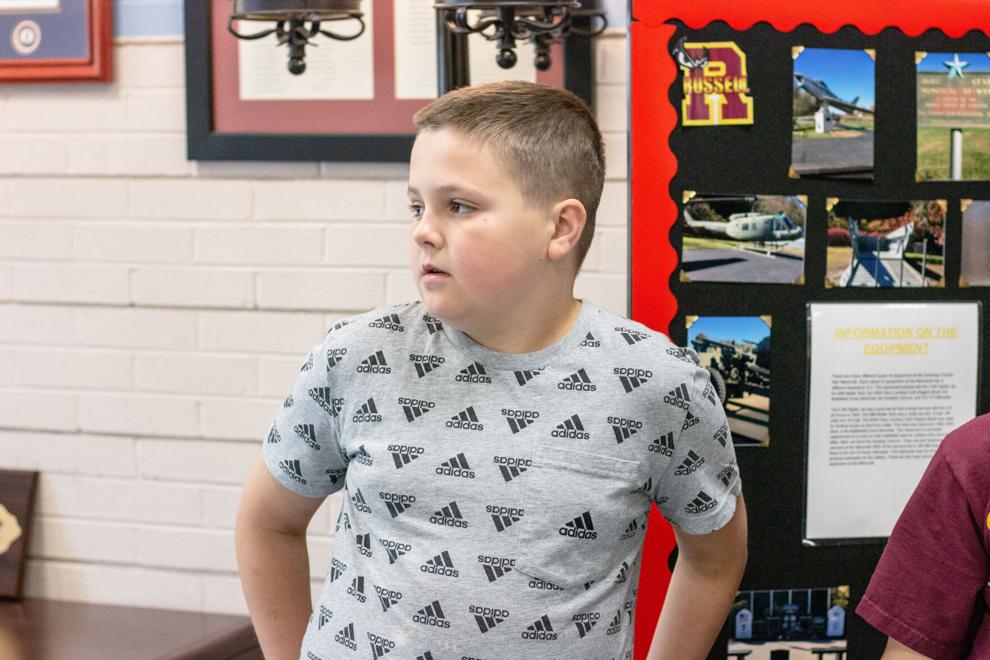 Students research and translate their knowledge and insights about memorial exhibits into a website. Each has its own page, designed and built by the students themselves.
Mullins picked up a Chromebook and clicked on a page on the website to showcase their work. Students place a QR code on each exhibit. Visitors can scan the code and link it directly to the page, Mullins explained.
There is a survey for visitors that allows students to understand who visited the memorial, where they came from and if they have been there before. They will continue to look for answers.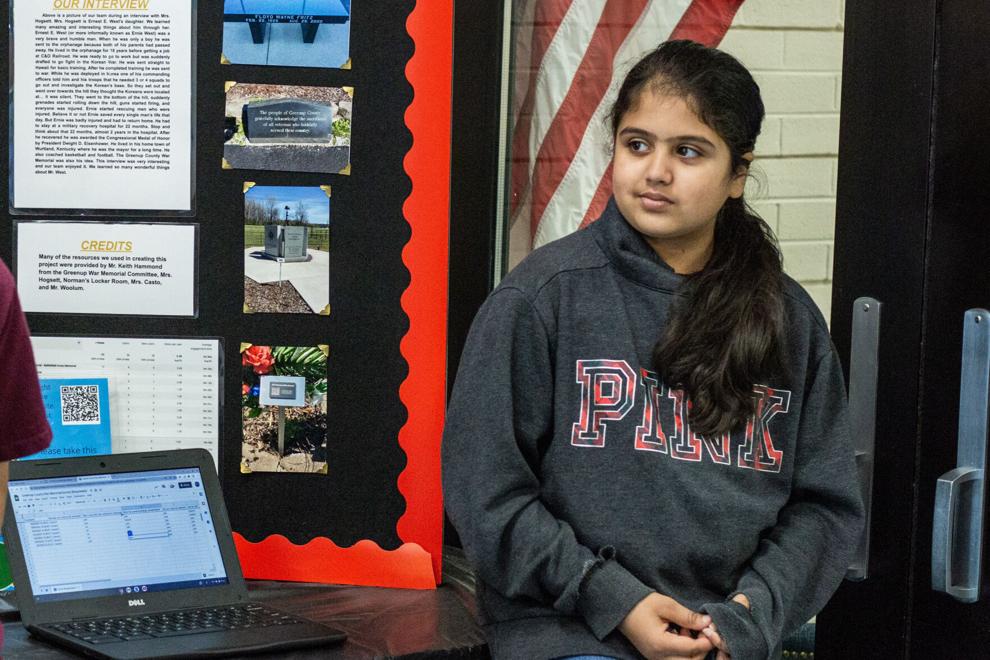 Razak showed the spreadsheet and shared that they had just added a question to find out where the people visiting the memorial were from. They will know how far their project will go.
"We have a lot of information, like diagrams," Mullins said.
The website is filled with photos.
"We took all of these photos on our website ourselves, and we put them on the ground there," Mullins said.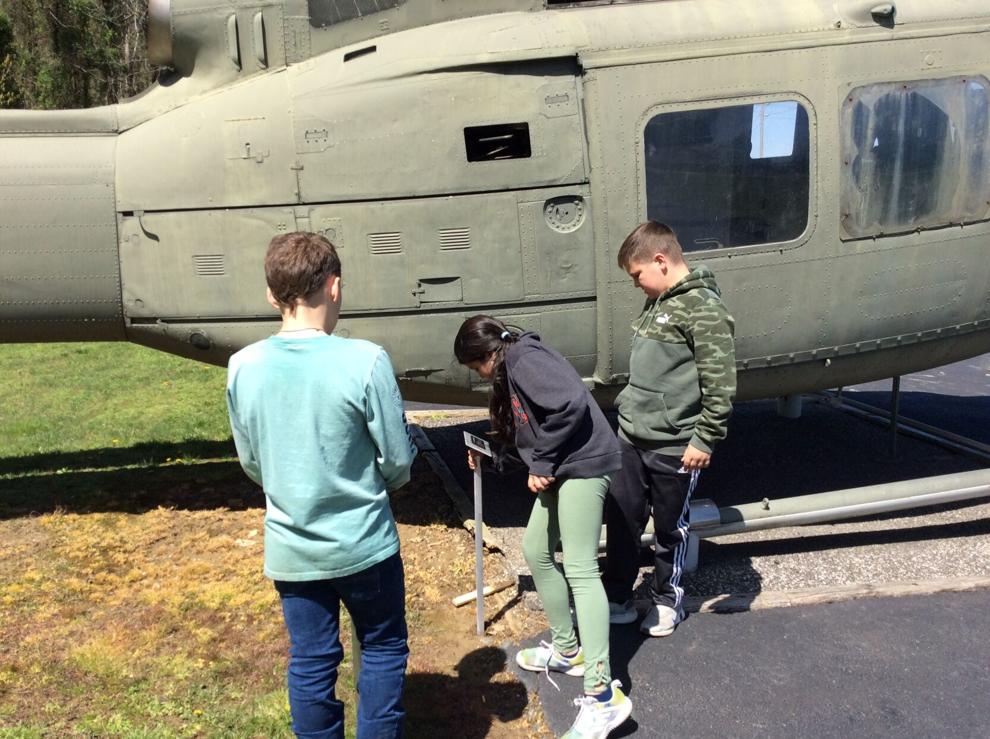 He pointed to aluminum stands with QR codes. Students also recorded information that people would hear about the exhibits.
Students collaborated with high school welding students to create the stands. Most were laid on memorial ground. However, some are not close to dirt and need to be placed in cement.
Jordan said the welding class is busy with many projects and it is special for them to take the time to help the young people.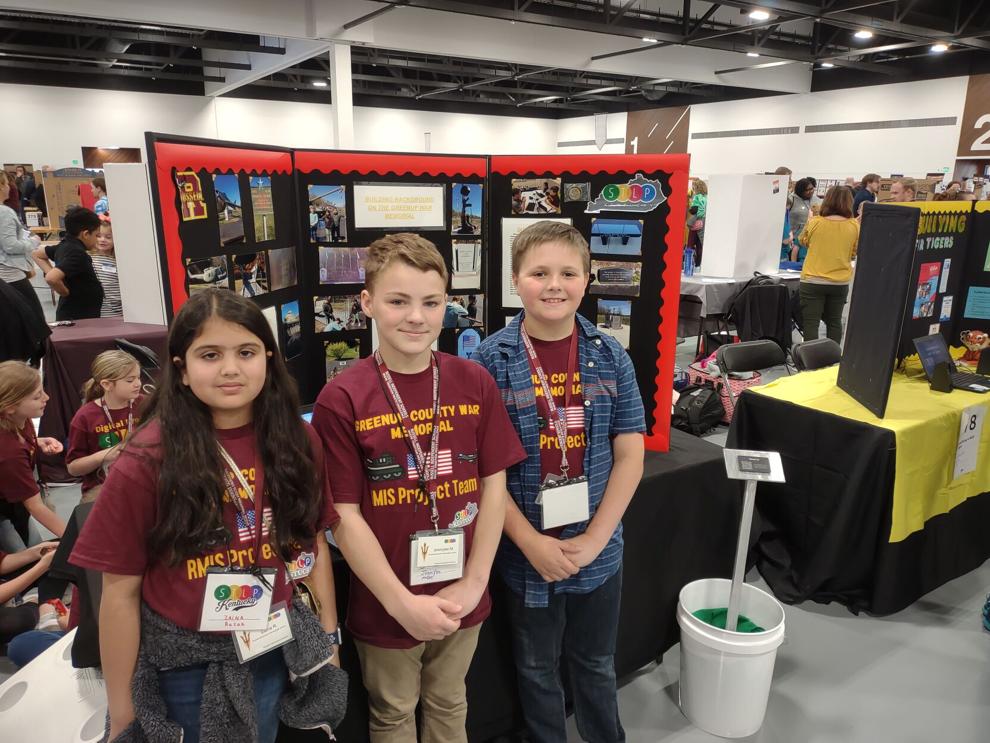 Along with the high school student, the kids worked with Chief Information Officer Greta Casto with Glowforge. Casto engraved the QR code and labels onto an epoxy resin business card placed on top of an aluminum stand made of welding class.
"They give a lot of people a chance to be a part of something," Jordan said.
Students know the part of Ernie West, who was instrumental in creating the Greenup County War Memorial, according to Jordan. West to Medal of Honor and Purple Heart Recipient, and U.S. Army veteran who fought in the Korean War.
Everman shares what he knows about West's life from his time at C&O Railway to his military career. Everman said West experienced grenades rolling around him, and "saved everyone that day!"
Everman cited West's actions in Sataeri, Korea, when his unit was ambushed. West, by means of heavy fire or rifles and grenades, placed himself between him and his lieutenant, who was wounded and exposed to fire, according to the National Medal of Honor Museum. The lieutenant survived the battle.
West was wounded and lost his left eye in the incident, but remained on the battlefield and rescued several people from his unit. He took out six enemy soldiers in the process.
The students were excited to share that they were able to communicate with West's daughter. He shares his father's part, and gives Jordan and each student West's challenge coin.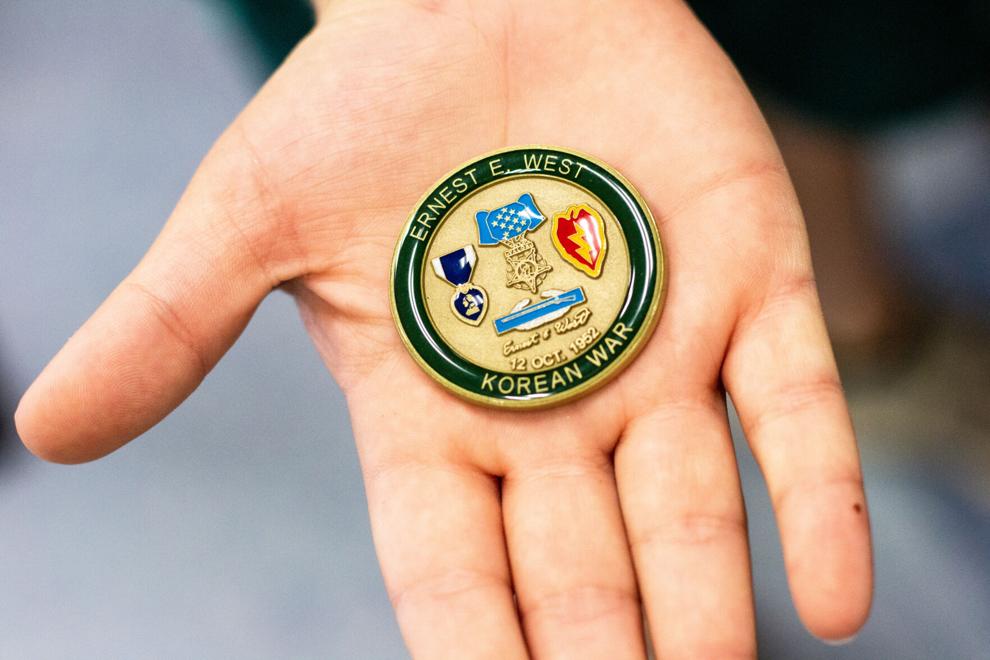 The trio won Best K-5 Project at the Kentucky STLP competition in Lexington. Since the students returned, they have been filled with support and admiration.
They conducted themselves in numerous interviews with judges. Jordan said he was proud of their maturity and how they represented themselves and the school.
Everman said the "big kids" he had never met before, but saw football games come to cheer him on.
"It's great to listen to," Everman said.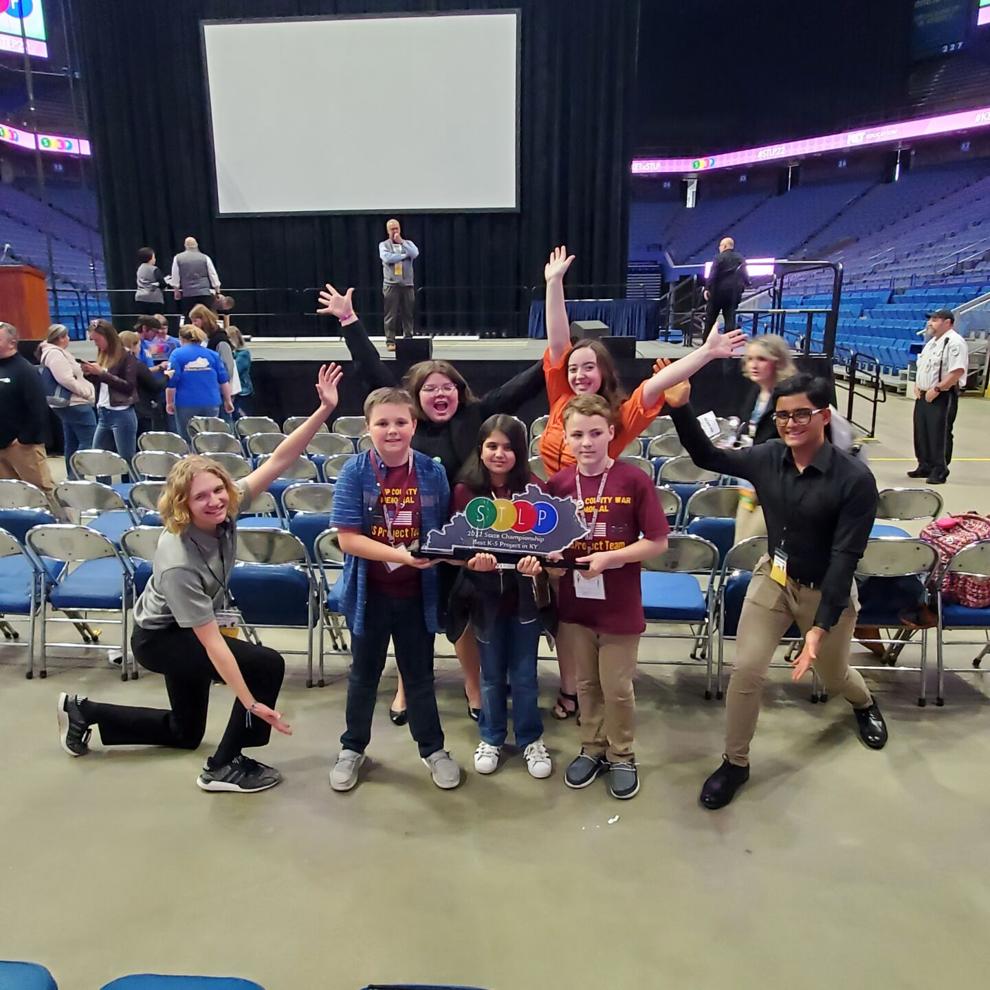 Jordan shared that the high school STLP team was very supportive of their young teammates. When they won the state championship, Jordan said high schoolers wanted to carry them on their shoulders.
Older students don't account for how tall the 5th graders are and have to settle for enthusiastically waving their arms and posing with the kids.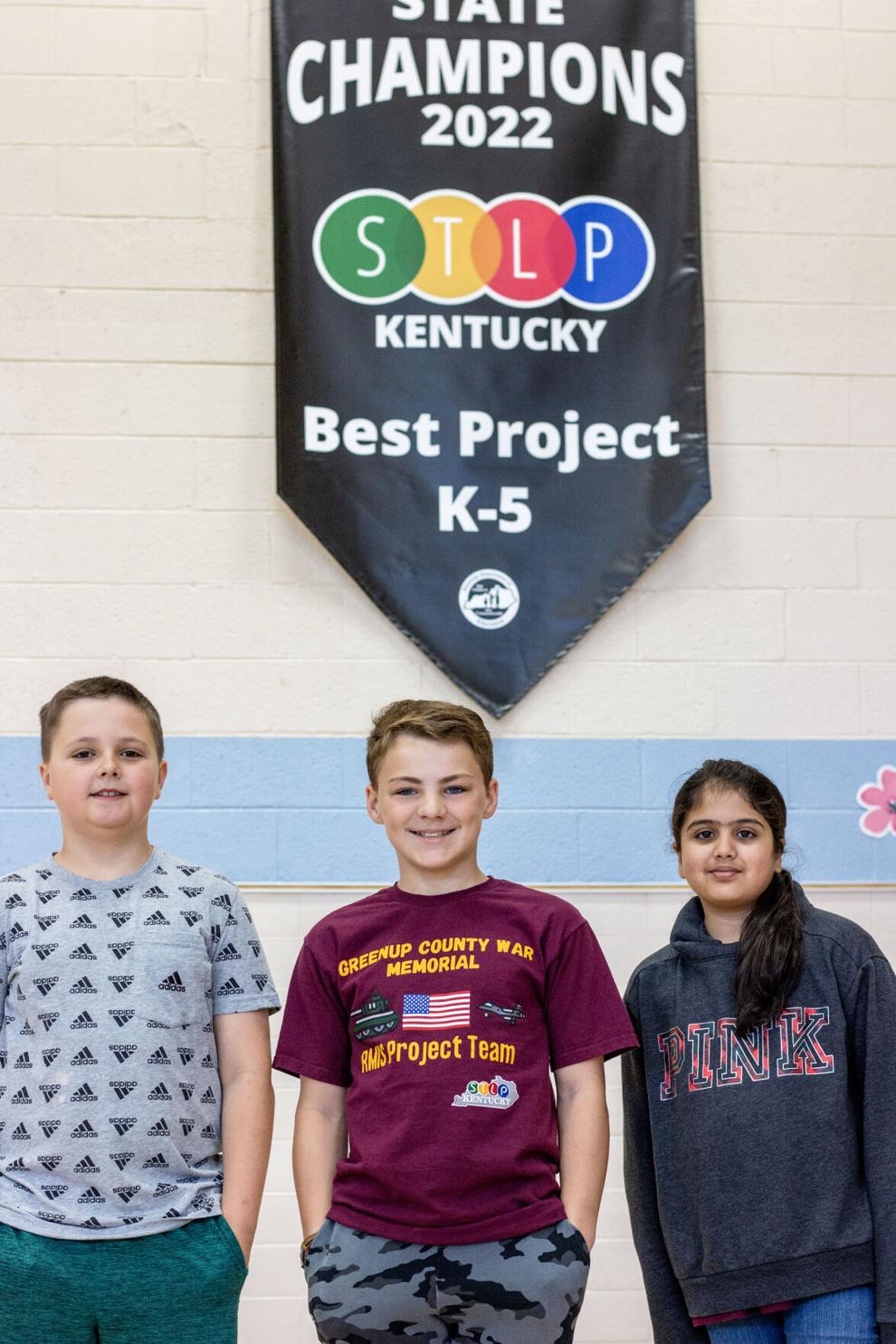 A large flag now hangs in the Russell-McDowell gymnasium decorated with the STLP logo and "State Champions 2022" across it. Everman said they had to unfurl the flag in front of the entire school. A cool time for the winners.
They will travel to New Orleans in June for the International Society for Technology in Education to re-present their project.