Where Are They Now? – US Black Engineer
Gina Guillaume-Joseph, Ph.D., is a winner of the Modern-Day Technology Leader Award. He was recognized at the 2016 Black Engineer of the Year Awards (BEYA) for outstanding contribution and leadership in systems engineering. Recently, he announced on Twitter that he is embarking on a new journey as Chief Technology Officer at Workday, financial management, human capital management, and student information system software vendor.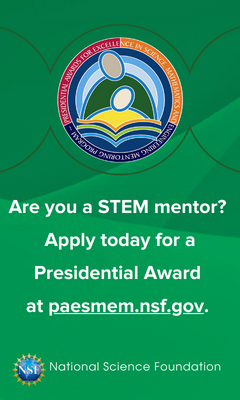 Gina will use her experience in technology and network implementation to adapt Labor Day to the federal government's technology innovation strategy. Prior to Workday, he served as director of technology at Capital One, where he supported the HR and People Technology teams as a strategic technical advisor.
He matured their agile practices by training the team and implementing the framework to scale that would result in better product value delivery across the organization. The workday is an important product implemented by Capital One and its team is responsible for ensuring that Capital One takes advantage of its full capabilities.
Gina spent 16 years supporting the federal government as a contractor with Booz Allen Hamilton, L-3 Communications, and The MITER Corporation. As a systems engineer, he is responsible for implementing key strategic frameworks, solutions, and technology platforms to assist agencies such as the Department of Defense, Internal Revenue Service, Federal Deposit Insurance Corporation, Department of Homeland Security, Veterans Administration , and Social Security. The administration has overcome technological gaps.
Gina earned a bachelor's degree in computer science from Boston College, a master's degree in Information systems from the University of Maryland Baltimore County, and a doctorate in systems engineering from George Washington University.
I am excited to share that I am embarking on a new career journey as Chief Technology Officer (CTO) at @Aday at work ! pic.twitter.com/xmTXviUUZ5

-Gina William-Joseph (@dr_ginag) March 7, 2022
A longtime member of the International Council on Systems Engineering, he served as president of the Washington Metro chapter a few years ago. INCOSE members in the Washington DC and Northern Virginia areas work with federal departments that procure systems for the U.S. government, and leading technology companies in the area.
The Modern-Day Technology Leader award presented at the BEYA Conference in Washington DC recognizes an individual's commitment to shaping the future of science, technology, engineering, and math (STEM) through the development of new technology or research for leading technology industries.
Gina also serves as adjunct professor and doctoral research advisor at The George Washington University School of Engineering & Applied Science, and as adjunct professor at Worcester Polytechnic Institute, and George Mason University's Volgenau School of Engineering. In addition, he worked as a test engineer at Sprint Nextel for a year and an intern developer at Sun Microsystems.